5 Exercises Women Over 40 Should Do Every Week
|
Most people after reaching their age somehow find it harder to achieve good physical fitness, especially after 40, and somehow it is quite normal to think that you will never have a flat stomach again, and especially if you already had children, there are chances that you never you have lost weight that you acquired during pregnancy.
Also, the reason may be that you have been in your office all the time or you have obligations around the house, then you do not have much time and energy to devote to a regular routine exercise.
In today's article will present to you a workout which is consisted of 5 simple exercises which are dedicated to women over the age of 40. This workout will help you to improve the muscle strength, increase the muscle size, tone your muscles, and improve the bone density. The workout may be from great importance for the women who are keen to increased risk of brittle bones and osteoporosis.
Following are the detailed instructions of each exercise will help you activate all your body muscles and burn the excess fat no matter your age.
Burpees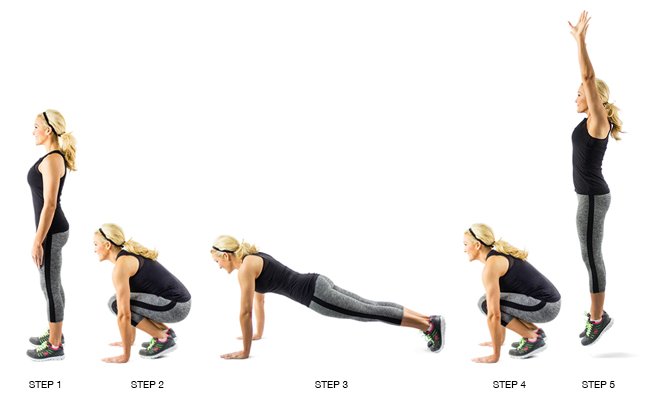 First, you need to start in the plank position and then pull yourself up to the standing position. And next, you need to jump up in the air with your arms above your head and then come back down and back into the plank position. You need to do this motion as quickly as possible and do 10 reps.
Squats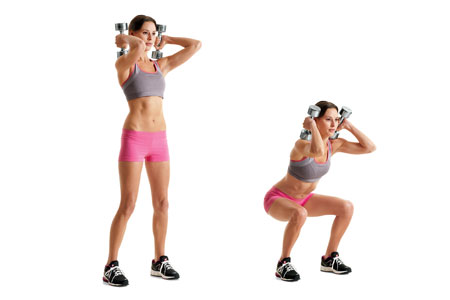 Start with your shoulders wide apart and your legs as well. Keep your back straight as you go down with your butt as you ware sitting. Hold it for a few seconds and then go up in the initial position. Repeat it 20 times.
Planks

Plank is a static exercise. There are no movements, and the most important thing is to hold the body properly. Lie on the floor with your stomach down. Bend your elbows by 90 degrees and lie in a resting position leaning against them. The body must form a straight line from head to toe.
Lunge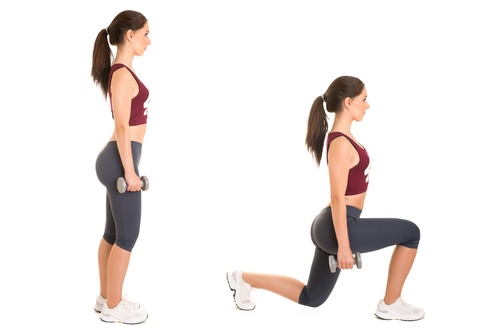 Start the exercises standing with your feet shoulder-width apart and your hands on your hips. Then step forward with one leg and flex your knees until your rear knee nearly touches the floor. After that, bring your body back. Switch legs and Repeat it 20 times
Straight-Leg Raises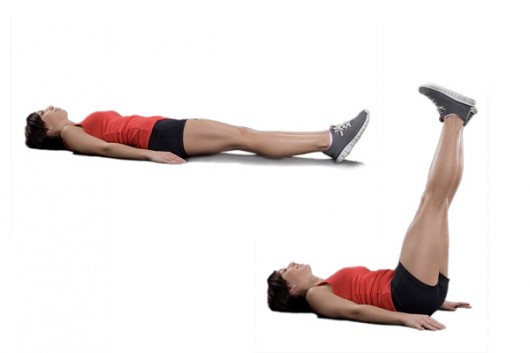 You need to lie on your back with the head and back relaxing on the ground and the legs extended and keep the knees straight and close together. Then you need to slowly lift your legs straight up towards the ceiling until they are about perpendicular to the floor, if it possible and then to hold the position for a few moments, keeping the lower abs contracted and next you need to slowly return to the starting position.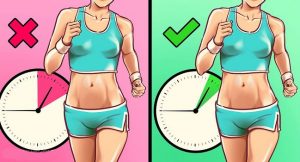 Source: Train Hard Team