1,350-Calorie Meal Plan – Lose Up To 12 Pounds In 4 Weeks
|
Are you looking for a great diet to lose weight and stay in good shape?
That's why today we want to suggest you our meal with 1,350 calories.
This diet plan consists of healthy foods such as vegetables, fruits, fish, lean meats, seeds and nuts. Mainly healthy foods that will make you feel satisfied for a long time.
What you need to do every day during this diet is to choose one breakfast, one lunch and one dinner. You should also choose three sweets, treats or snacks.
This meal plan is balanced with all the essential minerals and nutrients.
And if you want an ideal body, you need to combine this diet with physical training to lose up to 12 pounds in four weeks!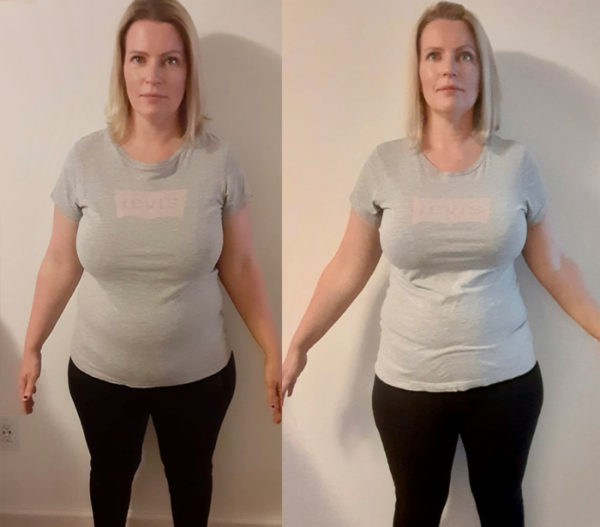 All you need is to scroll down to see the menu of this meal plan:
Top Breakfasts: 300 calories
1. peanut butter – pear toast
2. breakfast burrito
3. orange-apricot quinoa
4. egg plate
5. whole-grain cereal crunch
6. sweet breakfast toast
7. apple-almond pancakes
8. nutty berry parfait
9. tropical breakfast smoothie
10. egg white tostada
11. raisin spice breakfast sundae
12. strawberry ricotta waffles
13. spinach-feta omelet
14. overnight oatmeal
Top Lunches: 400 calories
1. open-faced roasted vegetable sandwich
2. curried chickpea pita
3. chicken-avocado quesadilla
4. mexican couscous
5. chicken parm
6. tuna salad
7. salmon sandwich
8. quinoa salad
9. strawberry-banana wrap
10. healthy chef's salad
11. brown rice-edamame salad
12. turkey burger and asian cucumber salad
13. barley-stuffed pepper
Top Dinners: 500 calories
1. ginger pork stir-fry
2. portobello stroganoff
3. steak salad #4 chicken fajitas
5. pasta pesto toss
6. whole-wheat pasta with turkey meat sauce
7. crispy chicken with sweet potatoes
8. pork with pears
9. steak and potatoes
10. mediterranean chicken salad
11. greek quinoa with shrimp
Snacks, Sweets and Treats: 150 calories
½ cup no-salt-added canned chickpeas* sprayed with olive oil cooking spray, sprinkled with ¼ tsp curry powder and baked in a 400°F oven for 25 to 30 minutes
¾ cup edamame
¼ cup guacamole + 1 cup sliced red and yellow peppers
¼ cup hummus + ½ sliced cucumber
2 gingersnaps + 1 tbsp peanut butter
Two corn tortillas sprayed with olive oil cooking spray, sprinkled with ½ tsp cinnamon-sugar and baked in a 350°F oven for 12 to 15 minutes
⅓ cup nonfat ricotta cheese + 1 Tbsp chopped fresh herbs + 10 small whole-wheat crackers
14 walnut halves – 7 Hershey dark chocolate kisses
6 oz red wine
You Also Might be Interested:
7 BEST EXERCISES FOR WOMEN TO LOSE WEIGHT