HOW TO GET STRONGER AND LEANER IN LESS THAN 15 MINUTES
|
You don't need hours in the gym to get stronger and leaner. In fact, I've got a game-changing solution for you: a workout routine that takes less than 15 minutes! Yes, you heard that right. In just a fraction of your day, you can make significant progress towards your fitness goals.
This time-efficient workout is designed to maximize your efforts, targeting multiple muscle groups and boosting your metabolism for optimal results.
So, if you're ready to make the most of your precious time and transform your body, let's dive into this quick and effective routine that will help you get stronger and leaner in no time!
Instruction
Do the routine three times a week
Do each exercise for 40 seconds; rest for 10 seconds; Go to the next exercise.
Don't worry about doing 100 reps right away. The most important thing is to do everything you can to maintain form throughout each movement.
You will notice that many exercises begin in the plank position. For clarity, the plank position is basically the position of flexing your arms, legs and straight back.
EXERCISES:
SCISSORS KICKS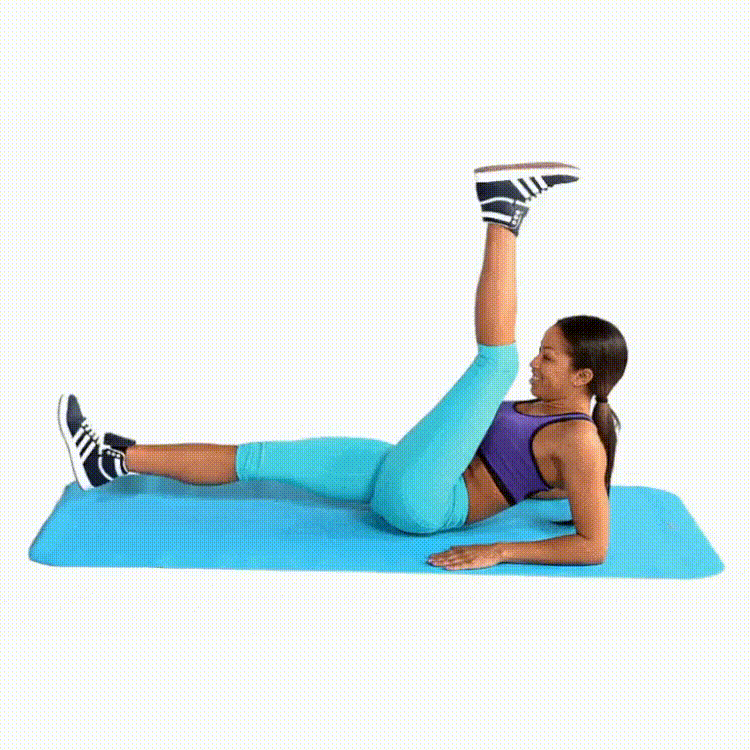 Raise your left leg directly over your hips while lifting your right shoulder and rotating your elbow toward your knee.
Lower your left leg while lifting your right leg and turning your left elbow toward your knee.
Alternate.
LUNGE SQUAT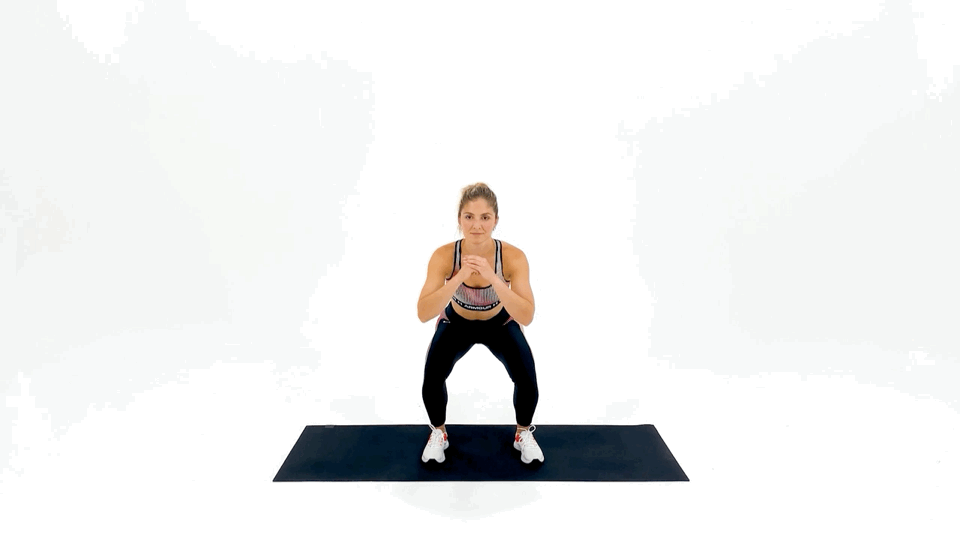 Move your left leg back and bend your knee (a "reverse lunge").
Your upper body and right shin should be as parallel as possible.
Return to squat and repeat.
CROSS PUNCH (JAB-CROSS)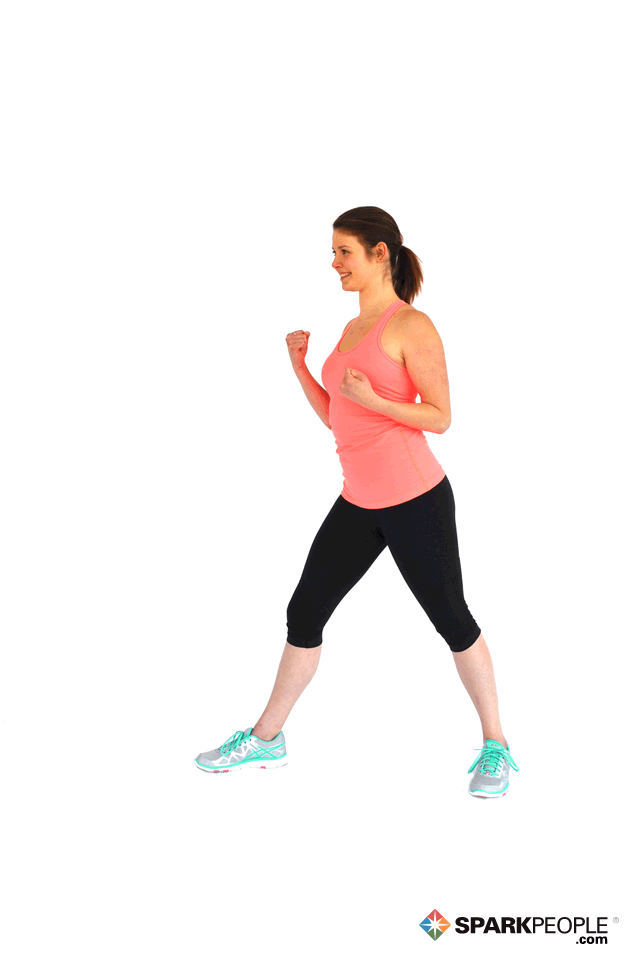 Strike with the left hand.
Turning your right foot forward, punch straight outward with your right fist while rotating your palm.
Continue for 15 seconds, change starting position of feet and repeat.
SIDE LUNGE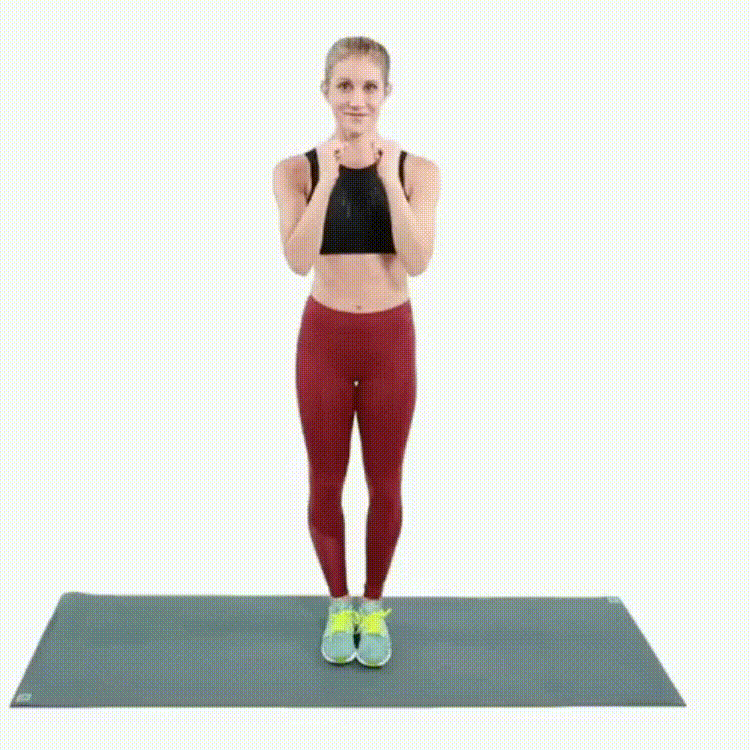 Step back with your right leg and stand.
That is a repetition; switch and continue alternating sides.
CRUNCHES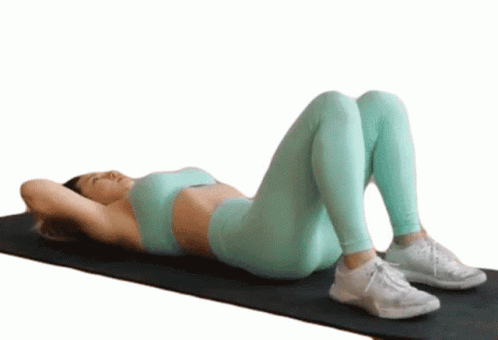 Tighten your abdominal area, lift your back up.
Return to starting position and repeat.
KNEES HIGH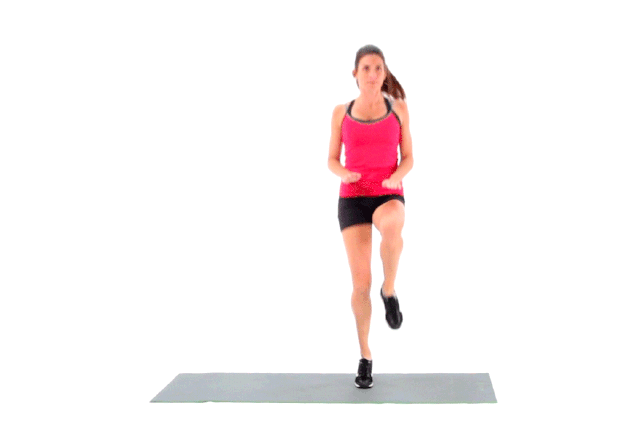 Maintaining a jogging motion, progressively raise your knees until your leg is at a 90-degree angle.
If you are comfortable with movement.
Raise your knees until they are above your waist.