8 Exercises That You Can Literally do Without Leaving Your Bed
|
Burn the first calories while reaching the alarm. Discover these morning exercises, which you can do while sleeping comfortably in the bed, so only ten strokes in the morning without getting out of bed can give you the perfect body, but there is a requirement or two to be considered.
But none of it will prove to be effective unless you control the daily menu, that is, you must eat healthy to achieve the result, and therefore after controlling your diet, you will get perfect results.
So you get perfect results, almost do not waste your time, so try and see for yourself!
1. Start by doing 2 sets of 10 repetitions each of Straight leg raises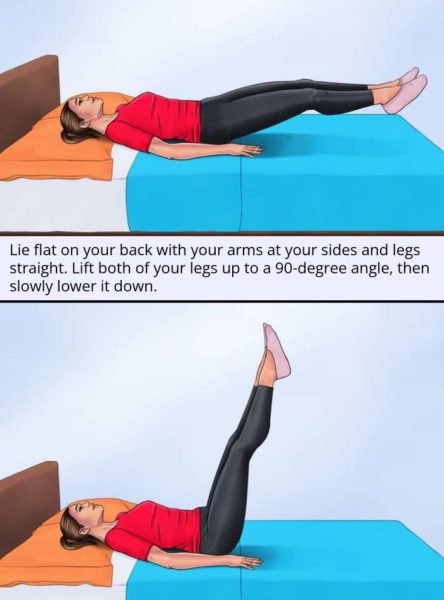 2. You will perform 3 sets of 15 repetitions each of Roll-ups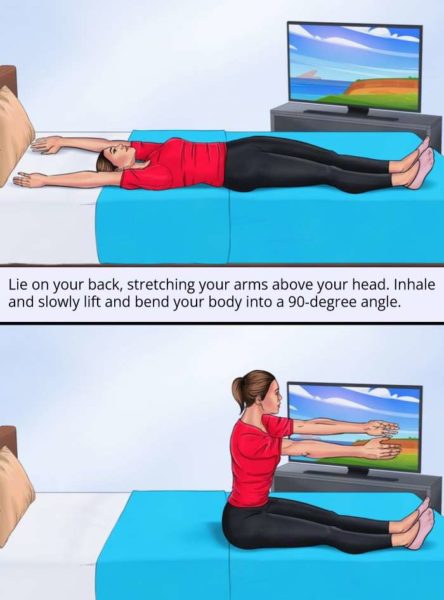 3.  Total 3 sets each of 20 repetitions by Frog bend.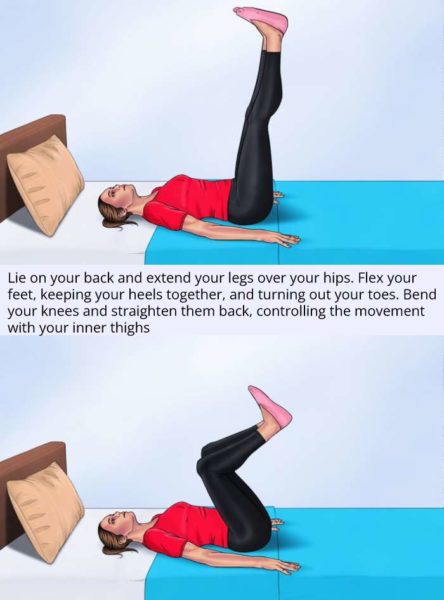 4. Performing 3 series of 10 repetitions each of Side-lying double leg lifts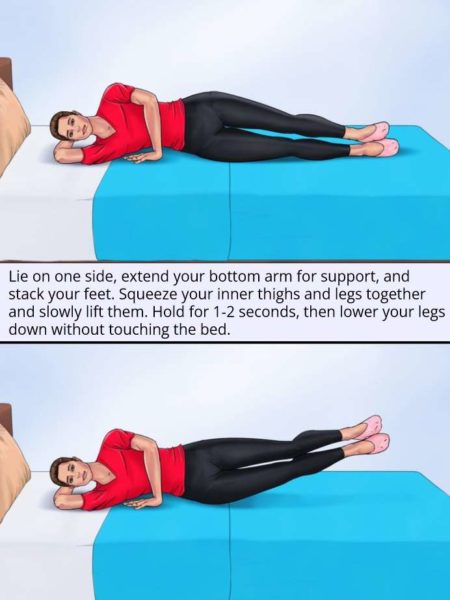 5. Do 4 sets of 15 repetitions each leg of Laying spinal twist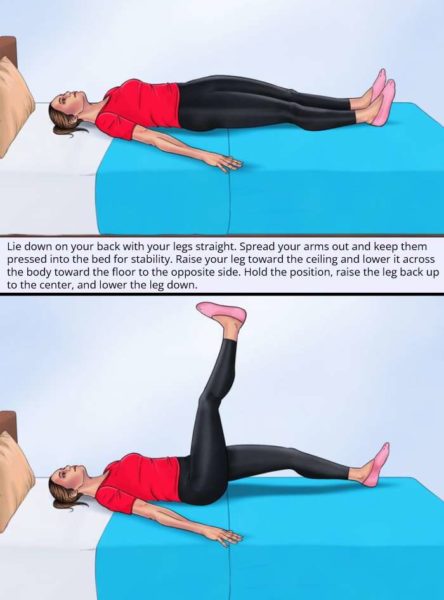 6. Make 10 repetitions of 2 sets for Half cobra push-up.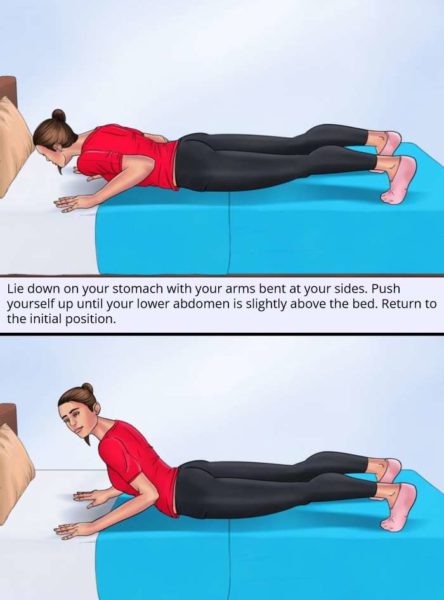 7. Hold each position for 10 seconds for 10 repetitions of Forearm plank.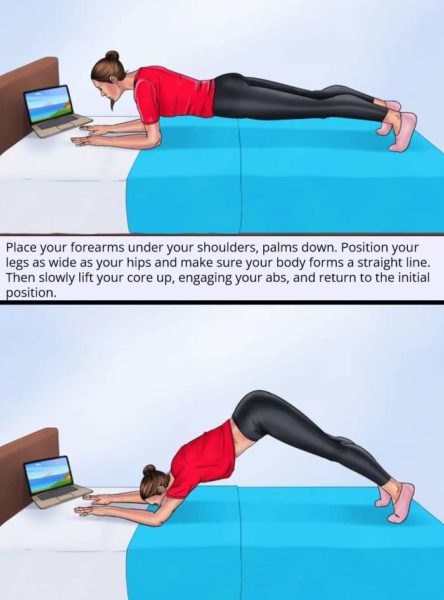 8. You will perform 3 sets of 15 repetitions each leg of Marching hip raises