7 Simple Moves to Reduce Folds on Your Back and Sides
|
Many people don't pay much attention when it comes to working out their back, maybe the reason for that is because we don't see it. The result of that can be slack and annoying folds.
Here we are offering you a solution to your problem. We are going to give you 7 exercises which can help you reduce the folds and love your body again.
You just need to do them regularly, and after several weeks you will see the results
1. PUSH-UPS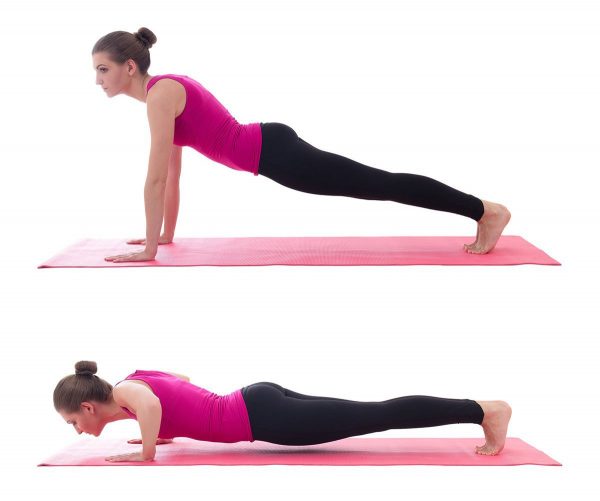 – Get into a high plank position.
– Shift your center of gravity to your arms.
– Lower your body, bending your arms at the elbows.
– Return to the initial position.
2. SPIDERMAN PLANK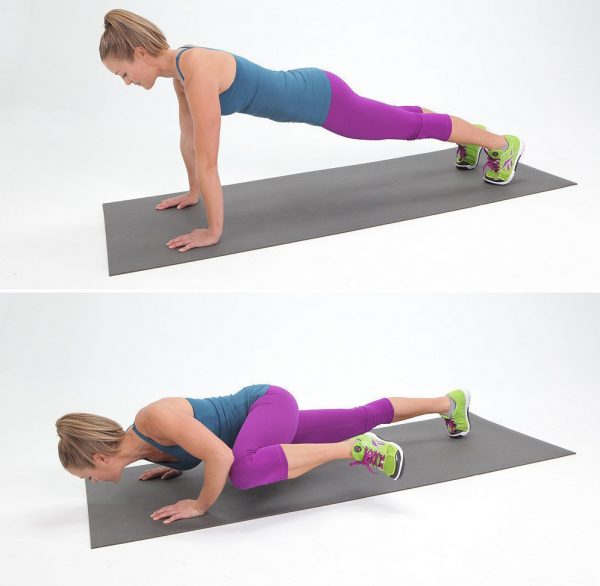 – First, you need to start in a standard plank position, palms planted firmly on the ground and then to Maintain a straight line from your shoulders to your heels by engaging your core muscles.
– Next, your feet should be hip-width apart and then you need to lift your right leg two or three inches off the ground and bring your right knee towards your right elbow while keeping your hips as stable as possible.
– So, you need to return your right leg back to the ground and repeat on the left side.
3. SIDE PLANK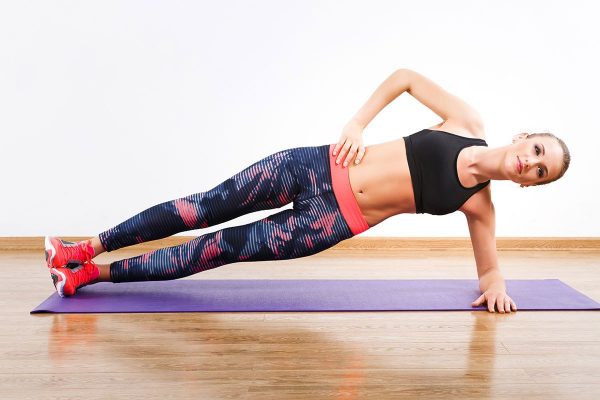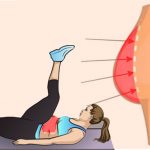 – Start this exercise standing with your feet shoulder-width apart.
– Then do a regular squat and finish it jumping up in the air.
– When you land, lower your body back into a squat position.
4. SWIMMING PILATES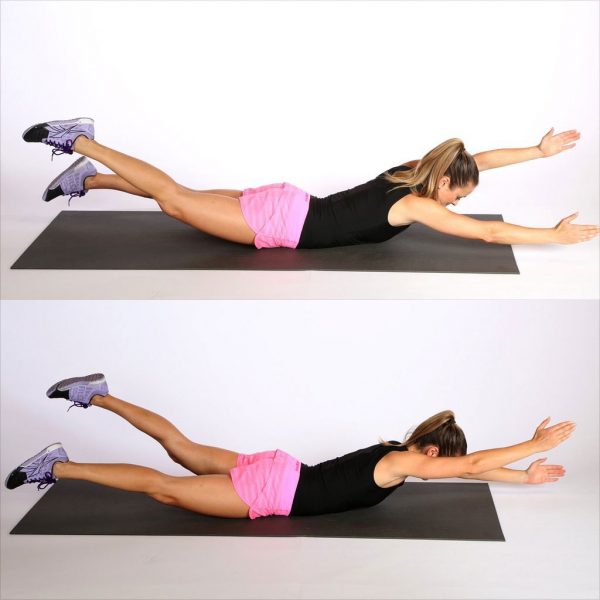 – Lie on your stomach, stretching your arms and legs.
– Raise both legs and arms at the same time, bending your back.
– Stay in this position for a few seconds.
– Return to the initial position.
5. JUMP SQUATS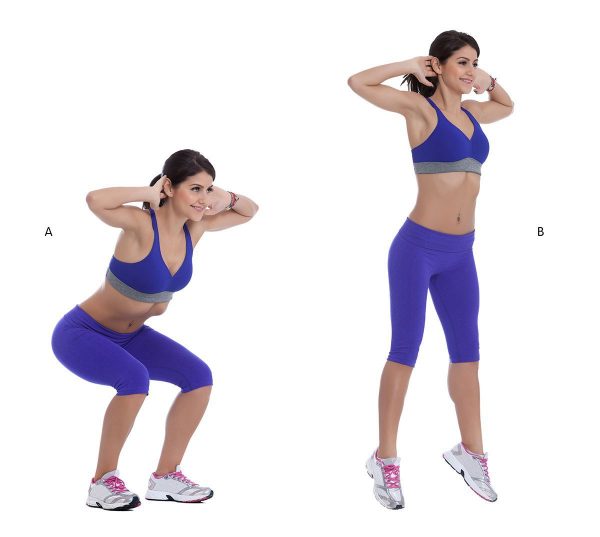 – Squat down, bent your knees at 90 degrees.
– Swing your arms overhead and jump as high as you can.
– Return to the initial position.
6. TRICEPS EXTENSION WITH COBRA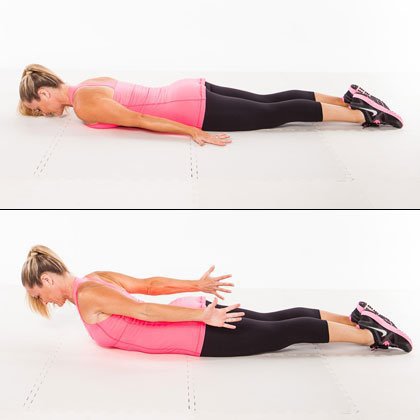 – Lay prone on the ground with bent elbows and your fingertips in line with your chest.
– Then you should extend your elbows and push your upper body and hips off the floor.
– When your elbows reach full extension, bring your body back to the starting position.
7. BICYCLE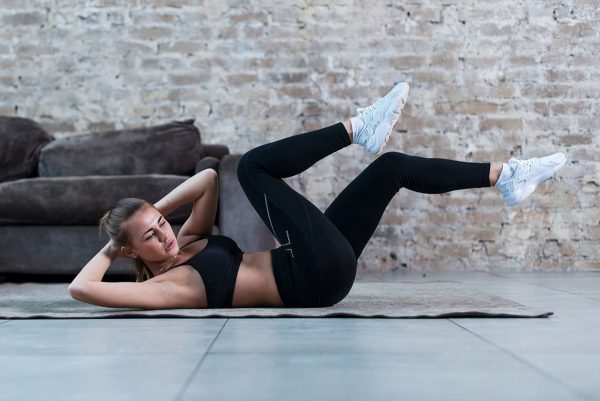 -First, lie on your back. Then with your knees bent and your hands behind your head do not clasp your hands together.
-Then engage your abs. Lifting your shoulders. And upper back off of the ground and at the same time, move your right elbow toward your left knee so that they meet in the middle of your body.
– Next, you need to switch your position. Then by bringing your left elbow to your right knee continue as quickly as possible while still keeping your torso raised up off the ground.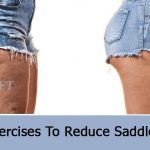 Source: Healthy Organic Earth