7 Exercises You Can do in Your Office to Stay in Shape
|
Most of us live very static live, especially if you're working in the office, sitting on a chair for 7-8 hours. In today's article, we present to you some very effective exercises that you'll only need a chair.
Perfect to take a break and take care of your body and muscles!
1. SINGLE KNEE LIFT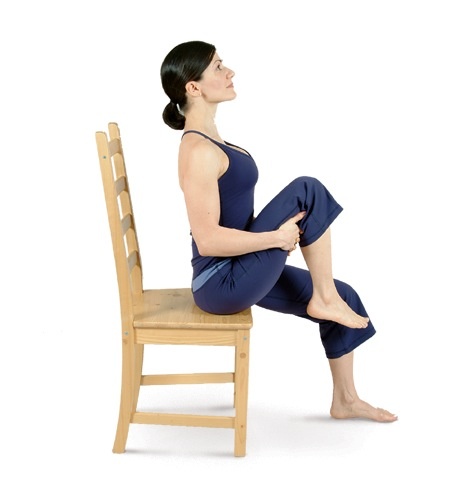 Simply sit on the chair and lift one leg after another.
Make sure your knees are touching your chest.
Do this exercise several times a day and you will burn your abdominal fat as you do.
2. DOUBLE KNEE LIFT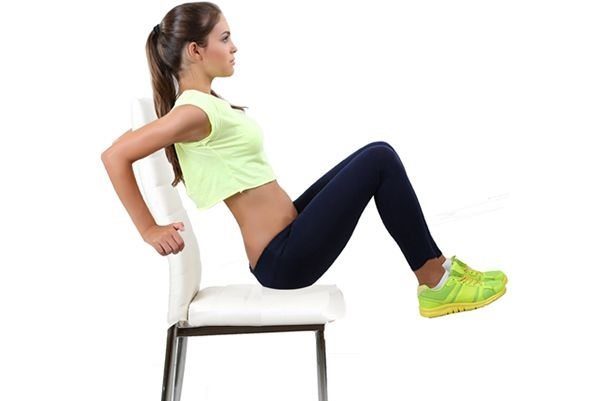 Hold on to the handle of your chair with both your hands,
Then, lift your knees up to your abdominal region.
The pressure on your lower abdomen will help to burn out fat in no time.
Repeat the exercise as often as you can daily.
3. DOUBLE KNEE SIDE LIFT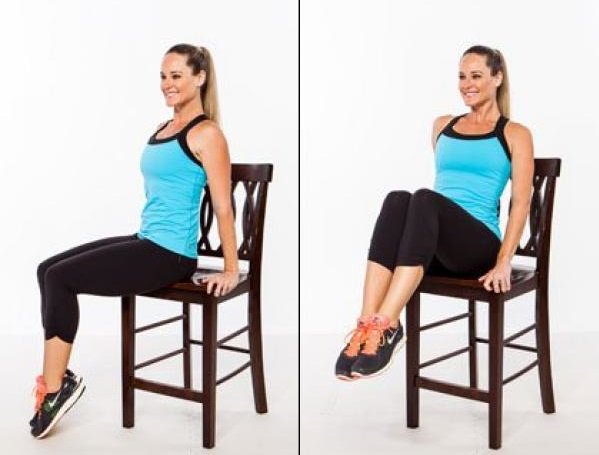 While you're lifting your knees, bend to the side of your body.
Lift your knees to put pressure on your waistline and burn out excess fat.
Alternate between your left side and right side to achieve maximum results.
4. UPPER BODY ROTATION

Hold your chair tightly when you are sitting on it.
Now what you have to do is, lift your body above the chair so your hips and legs hang in the air.
To raise your knees to your chest, use your abdominal muscles.
At least for 15-20 minutes stay in that position and slowly come back to the original position and take a rest for a minute.
You should repeat this one at least 4 times.
5. BODY LIFTING FROM CHAIR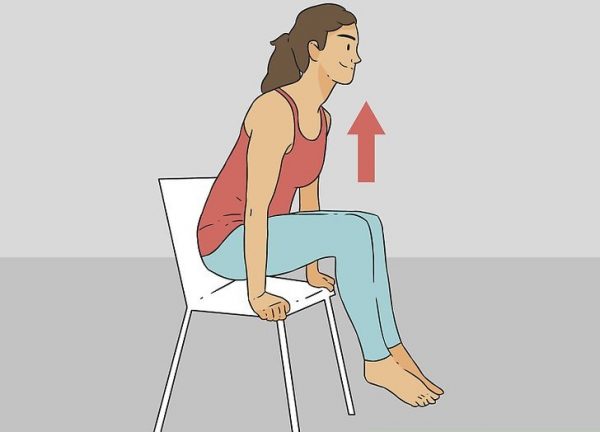 As you are in a seated position, stretch out your arms by your sides like you are a plane about to land.
Then use your left hand to touch your right toe and then your right hand to touch your left toe.
Make sure that as you touch your toe with a hand the other hand is still stretched out.
6. DOUBLE KNEE BODY COMBINE WITH BODY SIDE BENDS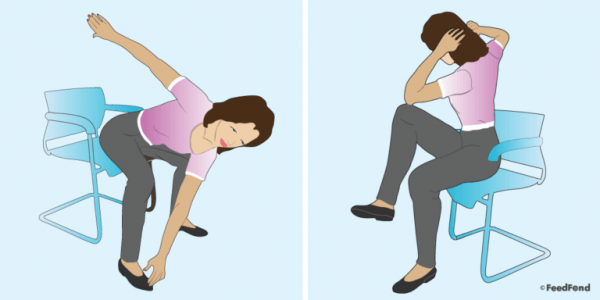 Sit straight on the edge of the chair and with both hands hold the chair tightly.
Now you have to bend your body to the side and sit only on one glute.
Then again keeping your legs together, lift both knees to your chest.
Come back to the original position and then bend to the different side.
Repeat it at least 15-20 times.
7. GLUTE BRIDGE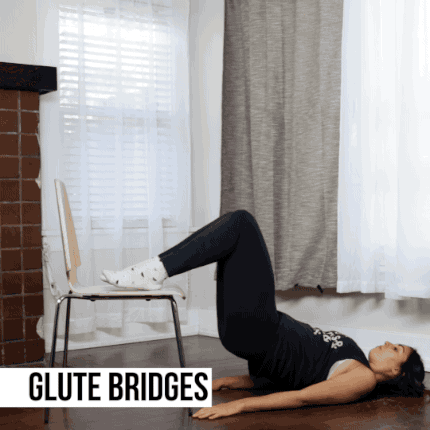 Finally, this exercise routine ends with bridges, one of the most recommended movements to work the glutes, the back of the legs, the abdominal muscles, and the calves.
Lie down on the floor, rest your feet completely on the chair.
Place your arms at your sides and lift your hips as high as you can.
Return to the starting position and repeat. Do three sessions of 15 repetitions.