7 EXERCISES TO REDUCE CELLULITE ON THE THIGHS AND BUTTOCKS
|
Cellulite, the dimpled appearance of the skin, is a common concern for many individuals, particularly on the thighs and buttocks. While there is no magical cure for cellulite, regular exercise can help reduce its appearance and improve overall muscle tone.
In this article, we will explore seven effective exercises specifically designed to target cellulite on the thighs and buttocks.
Incorporating these exercises into your fitness routine, along with a healthy diet and lifestyle, can help you achieve smoother-looking skin.
Plié Squat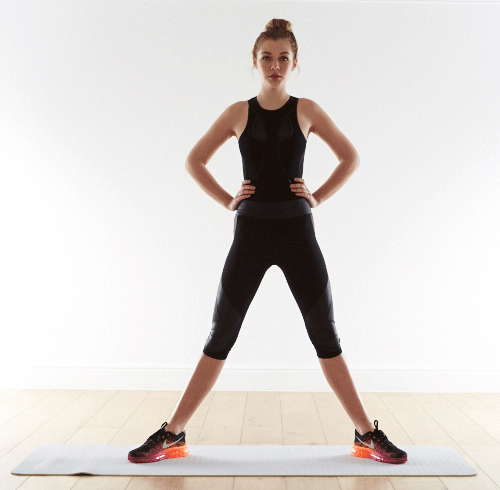 Stand with your feet slightly shoulder-width apart and your toes turned outward. Bend your knees, lowering your torso and keeping your back straight and abs tight. Tuck your tailbone.
Squeeze your glutes and return to standing position.
Reps: 8-12
Sets: 2
Pistol squat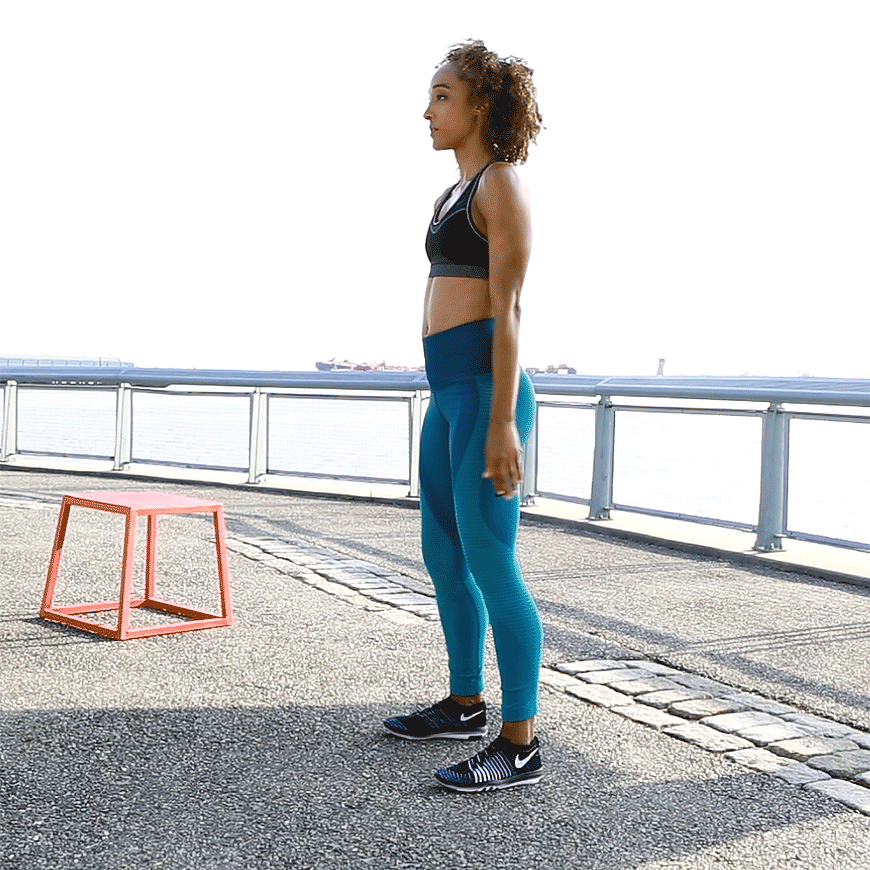 Stand with your feet hip-distance apart and extend one long leg in front of your body.
Place your hands on your hips or the front of your body for balance. Squat down with your weight on the heel of your foot, then slowly stand up using your gluteal and hamstring muscles . Repeat the desired number of repetitions and switch sides.
Reps: 8-12
Sets: 2
Side Lunge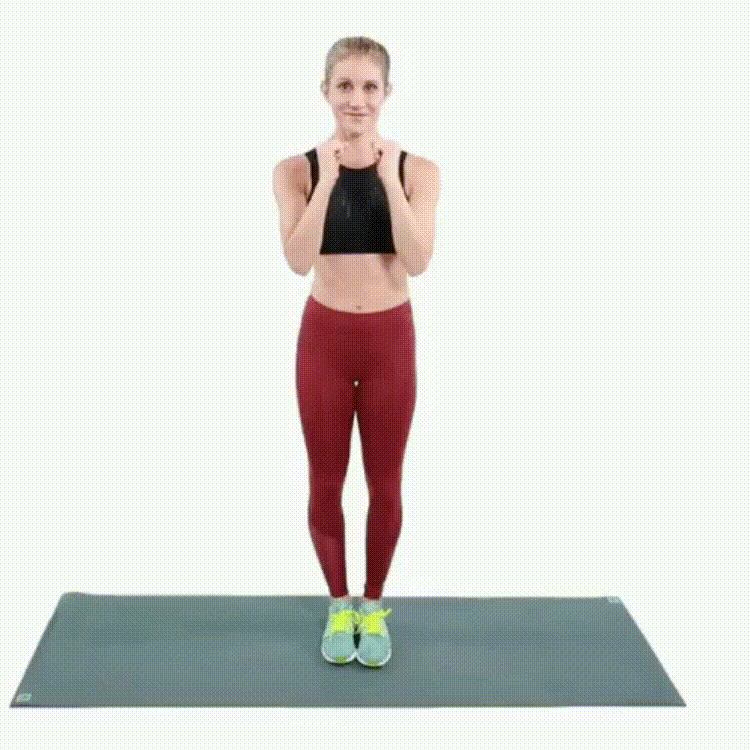 Start standing with your legs slightly wider than shoulder-width apart and your toes pointing forward.
Shift your weight onto one leg, bending your knee until it reaches a 90-degree angle and the other leg is straight. The glutes press back. Return to the center and change sides.
Reps: 8-12
Sets: 2
Elevated lunges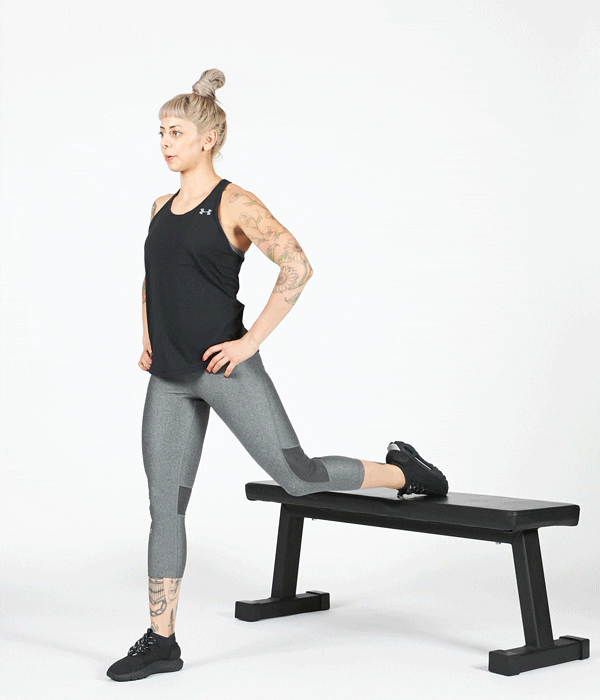 Start by standing a few meters in front of a step and bring your left foot back, so that your toes are on the bench and your heels are raised.
Bend your right knee, lowering your body toward the floor until both knees are bent at a 90-degree angle. If your right knee extends in front of your ankle as you lower down, move your right foot further forward.
Squeeze your glutes as you press back to start, keeping the weight on your right leg. Continue lowering and raising for the desired number of repetitions and switch sides.
Reps: 8-12
Sets: 2
Deadlifts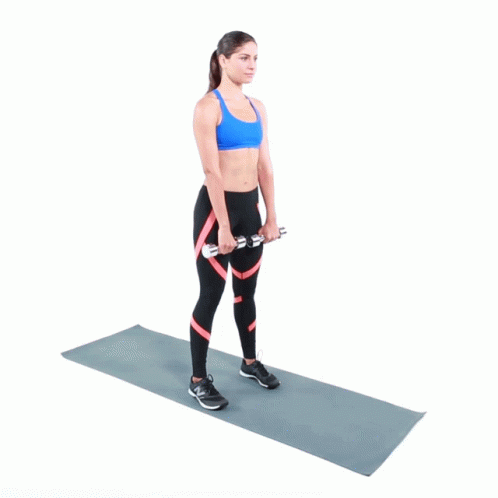 Start standing with your feet hip-distance apart and the dumbbells resting in front of your thighs.
Tighten your abs and keep your back flat as you bend your knees slightly, lowering the dumbbells toward the floor.
Squeeze your glutes and use your hamstrings and legs to lift yourself up and return to the upright position.
Reps: 8-12
Sets: 2
Glute kick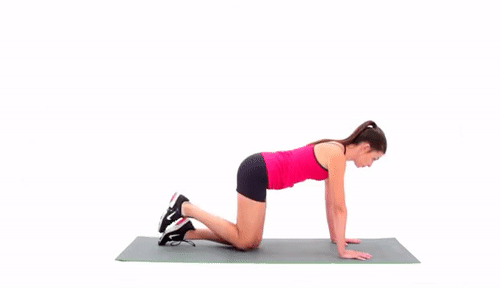 Kneel on all fours and lift your right knee off the mat, keeping your right heel above your knee with your foot flexed.
Squeeze your right glute and press toward the ceiling. Release slightly downward and press upward again. Repeat for the desired number of repetitions and then switch sides.
Keep your abs tight throughout the exercise.
Reps: 8-12
Sets: 2
One-Leg Hamstring Bridge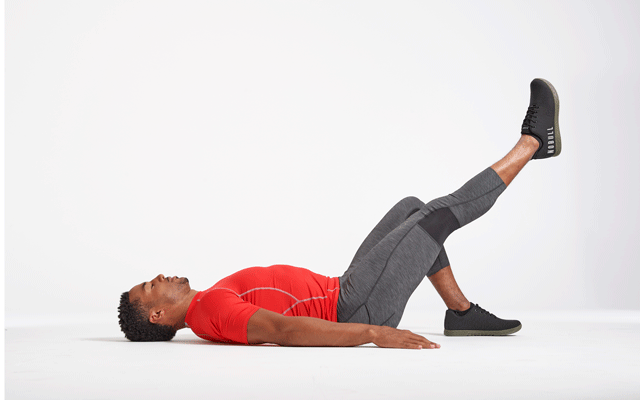 Lie on your back with your knees bent and hip-distance apart, and your feet resting on the mat beneath your knees. Extend one leg toward the ceiling.
Squeeze your glutes and lift your hips off the mat, forming a bridge. Lower and raise your hips for the desired number of repetitions, and repeat on the other side.
Reps: 8-12
Sets: 2