5 Best Total Abs Workout For Flat Tummy
|
In case you belong to the group of people who are just too busy with their daily routines to find the time to exercise, we've got great news for you.
You don't have to waste time going to the gym when you can achieve the very same results by doing some home exercises.
We have an ideal exercise routine for all you busy working bees, it only takes a few minutes a day!
During the workout, you will notice a tension in the buttocks, press, hands and calves. In general, a minimum of exercises will lead to the maximum of results.
These flat belly workouts work much more on your 6-pack abs muscles. It has a great impact over your entire mid-section (central and deeper abs, obliques, lower back muscles, and glutes). Now, getting from flab to a flat belly is not easy. And a perfectly designed workout is definitely not enough. You need to pay attention to your diet too if you want to burn belly fat and get a fabulous, flat and strong tummy. So with all other factors here 5 best total abs workouts for a flat tummy.
1. V-SITS (30 SECONDS)
Lay down on the ground and spread your arms up and your legs connected down. Then lift your arms and legs and try to touch them together and then get back in the initial position but without touching the ground. Make sure you keep your legs straight as much as you can.
2. CROSSOVER CRUNCHES (15 REPS ON EACH SIDE)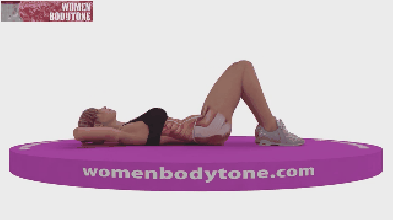 Lie on your back, knees bent. Cross your left foot over your right knee. Extend your left arm out to the side and use your right hand to support your neck. With your lower back pressed to the floor, lift both shoulder blades several inches, and then curl your right shoulder and elbow diagonally toward left knee. Repeat several times on each side.
3. BASIC CRUNCHES (20 REPS)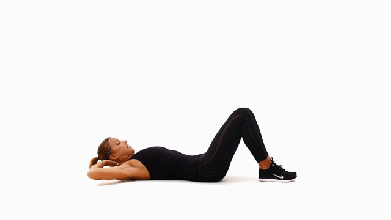 Lay with back on the floor and bend your knees. Keep your arms behind your head and slowly lift your upper torso in the air.
4. FLUTTER KICKS (30 REPS)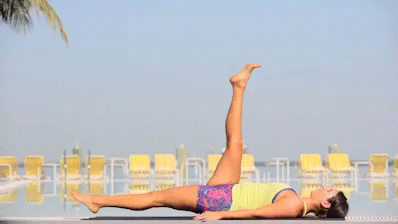 As you lay on the ground place your palms down and lift your legs up one after the other. When you lower your legs make sure you don't touch the ground.
5. HEEL TOUCHES (15 REPS ON EACH SIDE)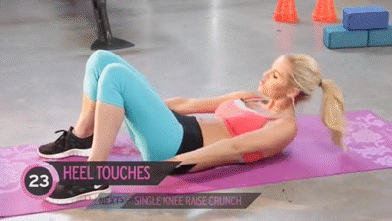 Lay with back on the floor and bend your knees. Next, lift your head up and touch your heels with your arms spread.
A flat belly workout like this not only strengthens your core but your entire body too. It also improves your posture and performance, restores your balance and reduces lower back pain.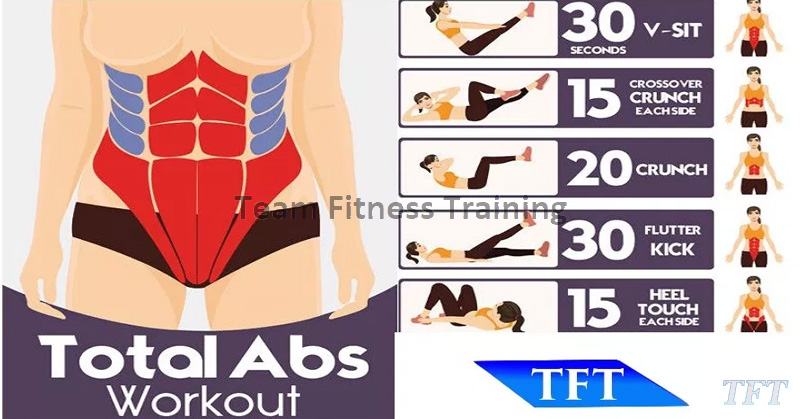 Source: Train Hard Team