4 Fat-Burning Exercises You Can't Skip
|
One of your decisions is to finally start practicing? It has been proven that due to high expectations we quickly give up, so start at the beginning – slowly.
But sometimes laziness is stronger than everything, so we always leave the workout for tomorrow. If you find yourself here, do not despair, there are still several exercises that you can do, and without much effort. In the sequel, look at what it is about.
This simple but highly effective complex exercise that you can practice at home, super quick training for women will give you a great workout in just 3 minutes and is made up of 4 simple exercises that you can do at home without equipment.
You just need to hit play and follow along or scroll down for the pictures of the 4 exercises to reduce belly fat. That's why dear ladies, do not wait and do not ask for excuses, take 3 minutes each day to have perfect abdominal muscles.
The Super Quick Ab Workout
To accomplish this dream, except for regular cardio exercises and proper nutrition, it is necessary to enter into your fitness routine effective exercises just for the stomach, so if you like these kinds of quick workouts for busy women (or lazy girls), who want a tone and lean body without spending hours at the gym… Then make sure to subscribe to our NEW YouTube Channel:
So, this "Super Quick Ab Workout" is super simple all you need to do is 2 reps of 20 seconds for all 4 exercises and you may take a 10 to 20 seconds pause between each rep.
That's it!
Dolphin Plank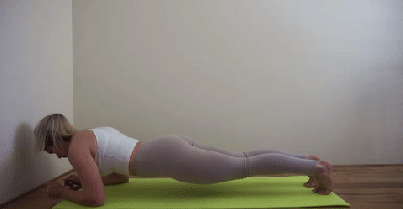 So, this exercise is a yoga pose and a modified version of the plank.
And is a great exercise to tone, tighten and reduce your tummy.
All you need to do is 2 Reps of 20 Seconds.
Scissor Kicks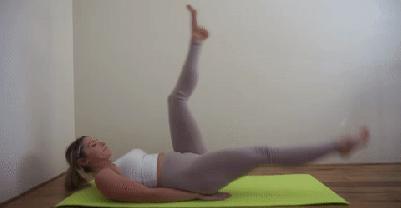 This is an exercise that will strengthen your core and target your lower abs.
So, if you need back support you can place your hands under your butt.
You need to do 2 Reps of 20 Seconds
Russian Twists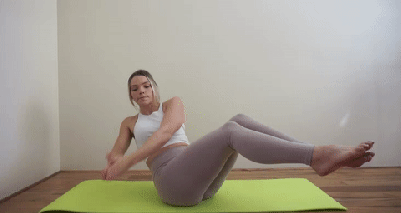 This exercise is one of the best exercises to work your obliques.
If you want a smaller waist do the Russian Twists!
And do 2 Reps of 20 Seconds
Leg Raise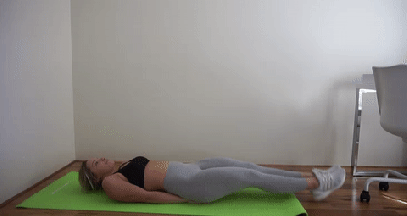 This exercise builds strong abs.
That makes it a perfect exercise to reduce belly fat.
Do 2 reps of 20 seconds.