200 Squats In 30 Days – a Serious Squat Circuit Challenge!
|
Nowadays, especially popular is a big butt, we all want a big butt, however, not every woman has a perfect butt in nature, so she has to work hard to achieve the desired effect. But there are many inefficient plans, techniques and challenges to attract attention and in most cases take money for something that is not really worth it.
When we have already mentioned the challenges, we will be talking about a challenge in this article, but there is a big difference between this challenge and everyone else, and this is that the job with this challenge is to reach 200 squats within 30 days. Because some of you may look the same as any other suggestions and quite simple, but we will tell you the truth. And in fact, nothing is as simple as it seems, because the challenge we have in mind consists of five different squatting modes, and that's what makes it so special, effective and good, but also easy, which clearly shows that will result from the end of the 30-day challenge.
So you need to follow the plan as shown to you, it's also better not to jump right on Day 10 or 15 just because you think it's easy because it's not, you can trust us. Remember that it is important to take free days, as well as to work on other muscle groups because the challenge is for your glutes only.
Now we are showing you the 5 exercises that you need to do, and for each of them whit a picture are shown instructions on how to do them, so follow and do as shown to you. These are the 5 exercises:
1. Narrow SQUAT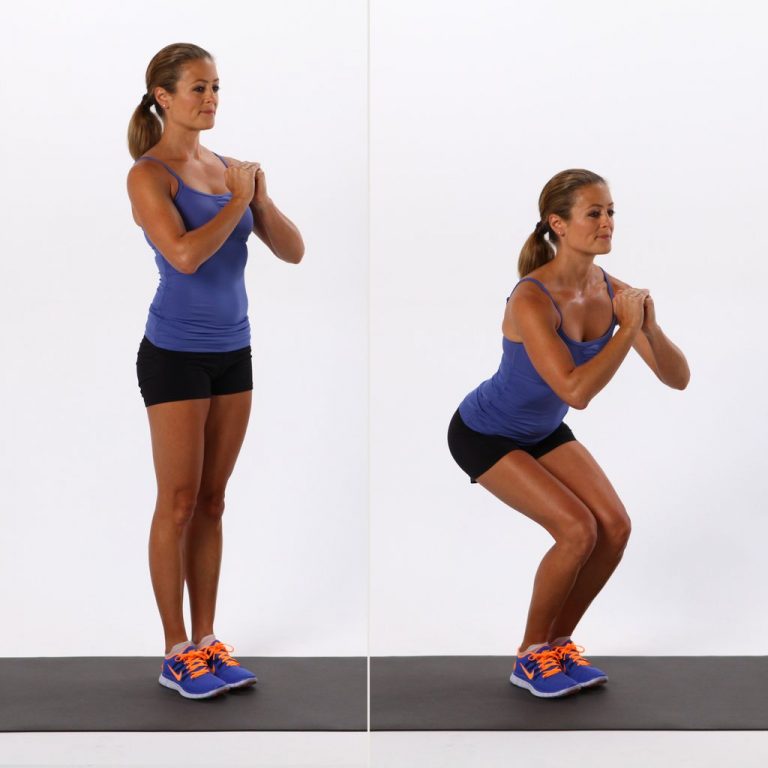 2. SQUAT WITH forwarding KICK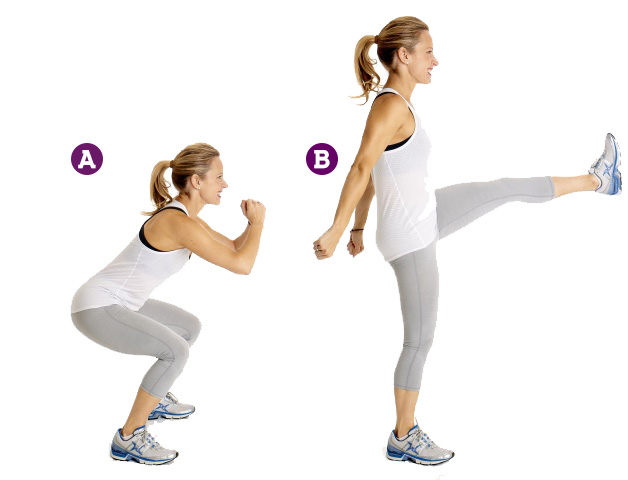 3. BASIC SQUAT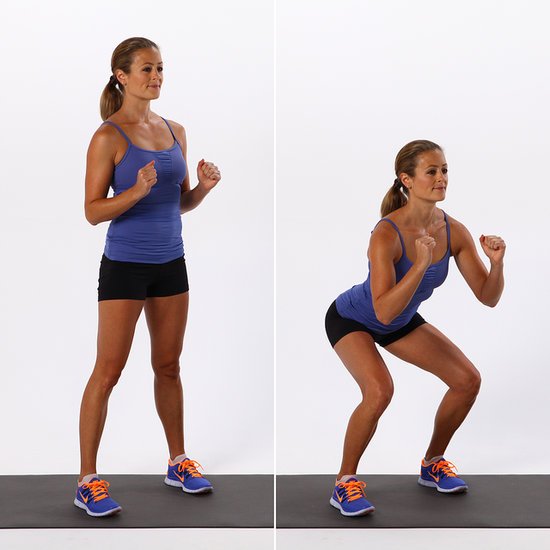 4. SQUAT WITH SIDE LEG LIFT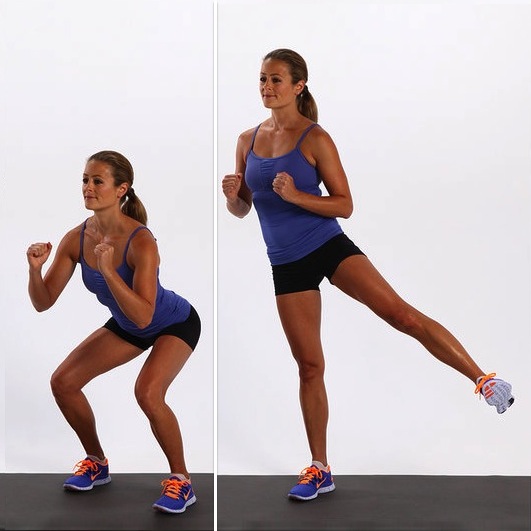 5. SUMO SQUAT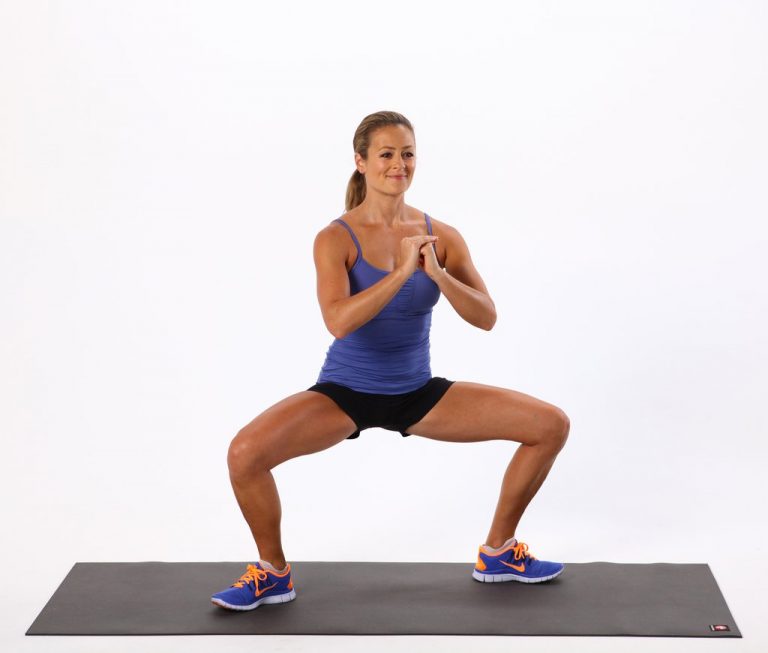 AND THIS IS YOUR PLAN!
Day 1 – you need to do 6 reps of each
Day 2 – do 10 reps of each
Day 3 – you need to do 6 reps of each, repeat 2x
Day 4 – Then Rest
Day 5 – do 5 reps of each, repeat 3x
Day 6 – you need to do 10 reps of each
Day 7 – do8 reps of each, repeat 2x
Day 8 – You need to Rest
Day 9 – do 9 reps of each, repeat 2x
Day 10 – do 6 reps of each, repeat 2x
Day 11 –you need to do 5 reps of each, repeat 4x
Day 12 –Then Rest
Day 13 – do 7 reps of each, repeat 3x
Day 14 –do 6 reps of each, repeat 2x
Day 15 –you need to do 5 reps of each, repeat 5x
Day 16 – this day Rest
Day 17 – you need to do 9 reps of each, repeat 3x
Day 18 –do 5 reps of each, repeat 3x
Day 19 –do 7 reps of each, repeat 4x
Day 20 –Then Rest
Day 21 –do 10 reps of each, repeat 3x
Day 22 –do 8 reps of each, repeat 2x
Day 23 – you need to do 8 reps of each, repeat 4x
Day 24 –you need to Rest
Day 25 –do 7 reps of each, repeat 5x
Day 26 –do 6 reps of each, repeat 3x
Day 27 – you need to do 9 reps of each, repeat 4x
Day 28 – This day Rest
Day 29 – do 12 reps of each, repeat 3x
Day 30 – you need to do 10 reps of each, repeat 4x
Source: Healthy Fitness Club