15 Minute Ab Workout With 4 Effective Exercises
|
These exercises will not only help you reduce your waist, but also tone your body and get you ready for this summer. Without a doubt, the solid core is one of the most sought-after physical attributes of today. Probably so far you have learned a few tips from your trainers, but in order to emphasize your abdominal muscles, you need to be concentrated enough on the target, which means that you have great discipline.
If you are determined to pay more attention to your core, you should know that if it is actually what you really need, no matter how difficult it is, because the core training is crucial and consists of layers of muscles in your stomach, back and butt, which supports the pelvis and spinal column.
These four killer ab moves and 15-minute core conditioner. They're intense, but no pain, no gain and all that.
To Start:
Choose a weight at which, by the final two reps, you'll be fatiguing.
Rest for 1 minute between exercises.
Don't forget to warm up with a little dynamic stretching.
Kettlebell Windmill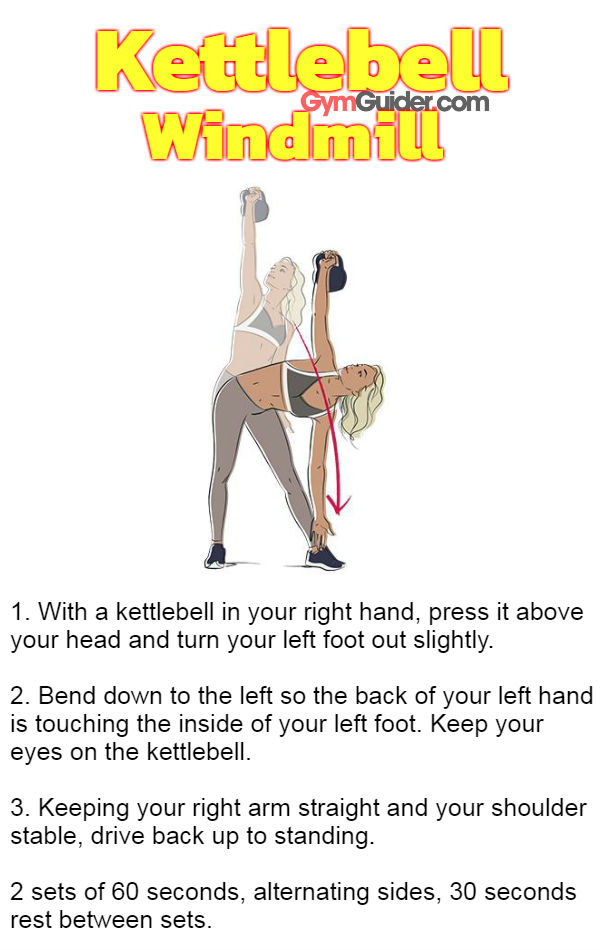 TARGETS: Abs, obliques, shoulders
Lying Leg Raise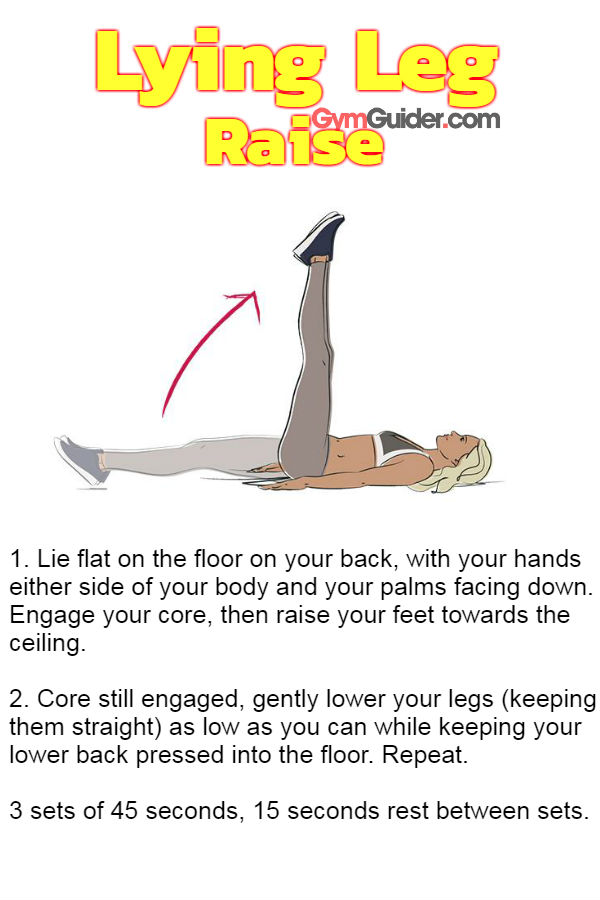 TARGETS: Abs
Dumbbell Abdominal Crunch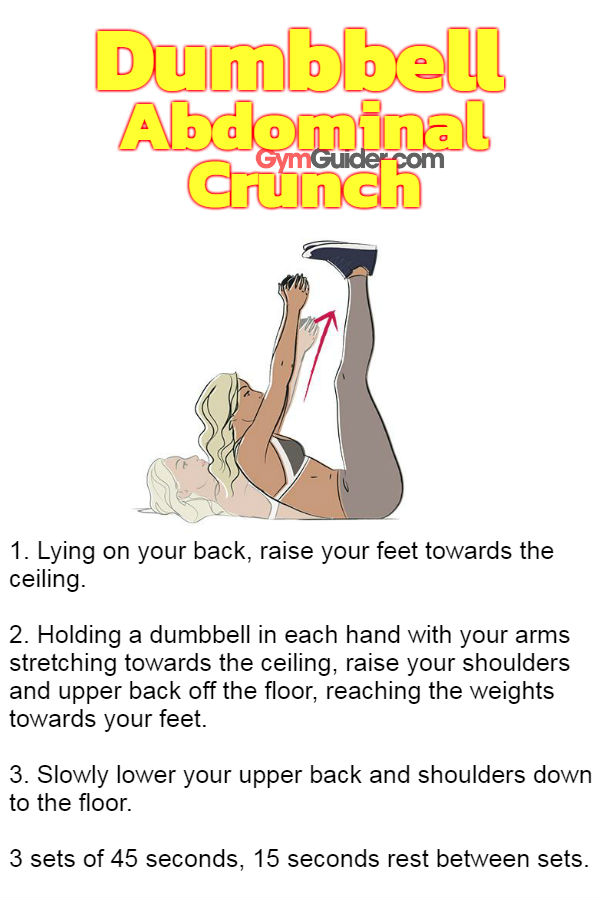 TARGETS: Abs
Renegade Row

TARGETS: Full body
Source: Gym Guider