10 Minutes Home Exercises For Rounder Butt And Shaped Legs!
|
A 10-minute set of exercises specifically designed to tighten the butt and shape the legs you can insert into your usual fitness routine.
The best of all is that you can do these exercises at home when you have time and will take you only 10 minutes (more if you take breaks between exercises if you need it) and the results will be visible soon.
Since women are doing their best to bolster their butts and fix their legs, today we want to give you helpful tips to help you achieve the desired results.
So dedicate 10 minutes a day to help you get the first goal and see improvement in less than a month and so check out these 5 exercises with concise descriptions and try them.
In just a few minutes a day without complicated movements or special equipment, these exercises will firm your butt and legs. So just follow the instructions below.
1. ONE LEG CHAIR SQUAT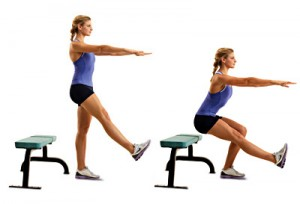 -You need to stand in front of the chair. Then you need to grab it with your arms and the chair is supposed to help you to keep your back straight. Next, you need to try not to lean forward and then sit down and raise your leg and arm.
2. SQUAT KICKS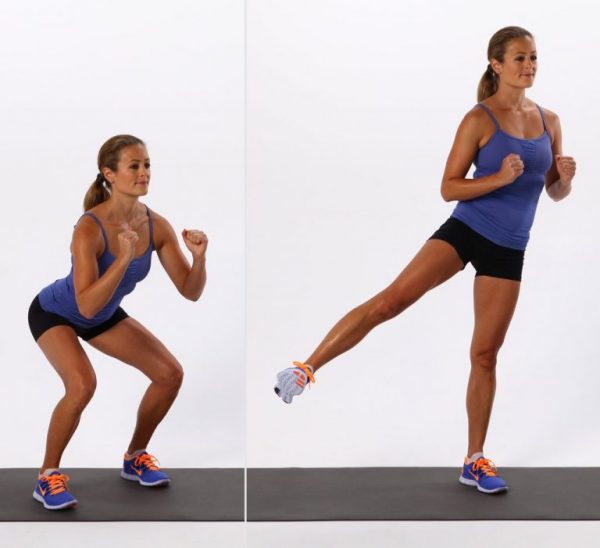 -So, these are just regular squats. But except that when you stand up you need to raise your straight legs to the side as high as possible.
3. DONKEY KICKS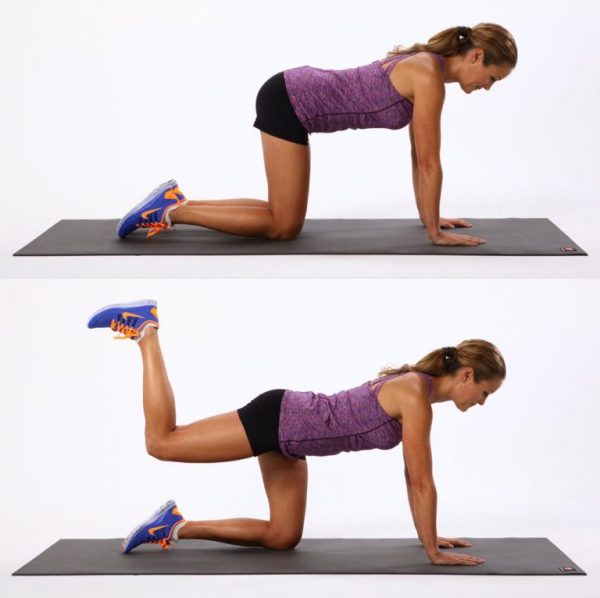 -To do this exercise first you need a mat and you need to start on your fours and then to raise your bent legs to the side. Next, you need to try to bring the knees up as high as possible.
4. DOGGY HYDRANT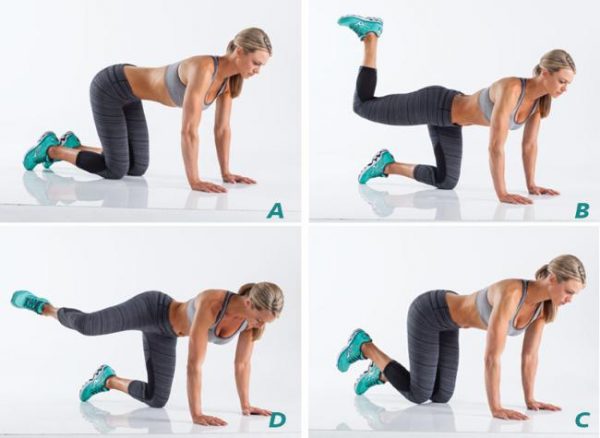 -First, you need to do a squat and then to sit as low as possible and next you need to start bouncing in this position. And after that, you need to keep your back straight and your knees soft and don't rise all the way up.
5. SIDE LUNGES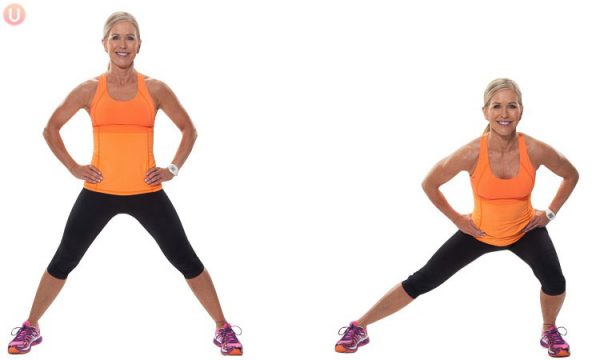 -To start this exercise you should step aside with one leg only sit down like the chair is behind and then you need to make sure to keep another leg straight. So, this exercise is quite similar to donkey kicks except that you need to raise your legs to the back and not to the side and try to keep your back straight. You need not rush, you need to do this exercise slowly.
Source: Healthy Fitness Club