How to Use Baking Soda for Gorgeous Face and Skin?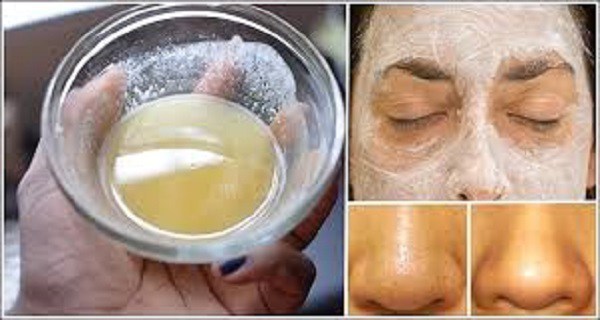 Skin disorders vary greatly in symptoms and severity. They can be temporary or permanent, and may be painless or painful.
In today's article we will present you a solution that will help you solve any of your skin problems.
Moreover, this remedy is one of the best exfoliates and takes good care of the top skin layer, by removing all toxins and dead skin cells and regenerating the skin.
On the other hand, it doesn't trigger any irritation and acts mildly onto the skin.
Furthermore, this remedy has been used for many years against rashes, skin ailments and performing peelings.
Now you can find out several different ways to use baking soda for healthier and better skin.
1. Baking Soda and Water
This procedure is very good for cleansing your skin and removing dead skin tissue in a safe way.
For making this remedy you just need to mix the baking soda with warm water and you will get a paste.
Wash face with warm water and then apply paste on face by using round movements. Shortly after, rinse face with lukewarm water and dry off well.
Also, you can mix the baking soda with ground oats. Combine equal parts of water, baking soda and ground oats and us fingers to circularly apply on face.
This mixture is very helpful when it comes to exfoliating and removing dark skin circles.
Note: during all these processes to avoid any eye contact.
Right after you are done, wash the area with warm water. You will notice that your skin is much more clear and fresh even after the first treatment.
2. Baking Soda and Lemon
This combination of baking soda and lemon is recommended to be used as natural skin disinfector, on the other it can remove age spots and evens out the skin complexion.
For preparing this remedy you need 2 tablespoons of baking soda and 2 tablespoons of granulated brown sugar in a cup. Finally, just add ¼ of fresh lemon juice.
After you mix all the ingredients well, wash the particular area of the skin and leave it semi-dry. Apply the remedy and leave it for ten minutes to act. Afterwards, just wash the area with lukewarm water.
3. Baking Soda and Coconut Oil
Coconut oil gives the skin moisture and hydration. Is also very good for preventing inflammation.
For preparing this remedy, you just need to combine equal amounts of baking soda and coconut oil.
However, if your skin is delicate, use more coconut oil. After a few minutes use lukewarm water to wash that area.
Source: www.healthylifestyleadvice.com