Twin Babies Caught On MRI Scan Playing In Their Mother's Womb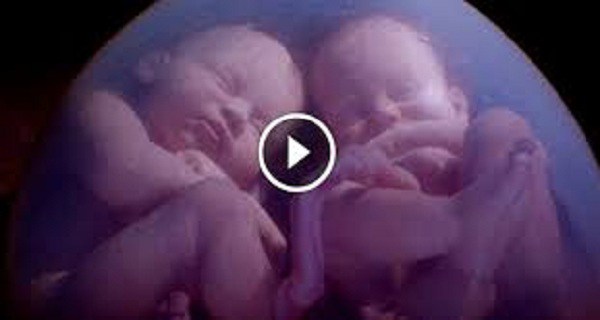 Although pregnancy can be a difficult period, it's usually one of the happiest times for most people. It brings new life to Earth and it's a product of love and joy. If the mother is pregnant with twins, it's double the joy!
Actually, it's reported by The Public Library of Science that twins develop social skills when they are in their mother's womb. In the video below, we can see how two twins are communicating in the womb, play-fighting and even saying sorry to each other.
After they are born, a couple of hours later, they also communicate to people around them mimicking their gestures.
What's the point of this study?
It proves to us that people are social animals, and it's in our nature to communicate with other humans, socialization being one of the first things we develop even in the womb.
It also shows us the way twins behave before they are born. In this video, you will see how the baby on the right is a bit more dominant, kicking the other one while they are playing.
The one on the left is kissing him on the forehead while this is happening.
Take a look!
Just watch the video and witness this amazing phenomenon:
Source:
Good Morning Center