The Bike Washing Machine Encourages You to Conserve Energy And Get Fit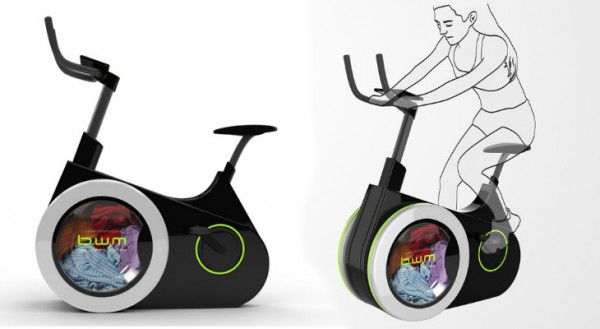 If you need to do chores when there is a little time for everything and in the same time you want to exercise, why not combine all together and be more productive than ever.
Students form China came up with a great and simple idea, so you can do exercise and laundry washing.
The Bike Washing Machine or BiWa, is a human-powered washing machine that encourages you to multitask and conserve water while boosting your fitness in a fun way.
The bike was constructed by students from Dalian Nationalities University in China. It''s still not in the markets, but soon it will since the whole world found this invention so interesting.
It is like normal static bike and it has door, drum, and dispenser and runs on human power, rotating the pedals.
What's great it has a display screen and when you start it turns on so you can see how much exercise you need to do so you can finish the laundry.
Best thing about it all is that you can turn it around and use it's stored energy again. Namely, the extra energy is preserved for a subsequent usage, and some member of your family can get the daily workout.
This invention overall will save you a lot of money, time and you will have clean clothes and of course healthier.
Source: Healthy Food House