Nutella And Peanut Cakes Ready In Just 15 Minutes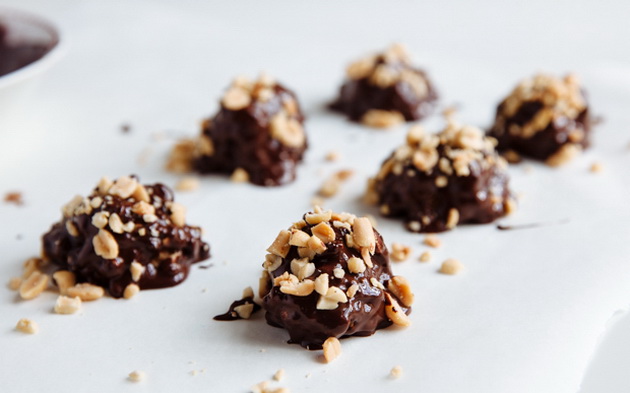 If you want something quick and delicious for dessert and you don't have much time for preparation, these Nutella cakes with peanuts take only 15 minutes to make!
They might take up a few minutes of your day but you'll be talking about them all day, so get to work and have the following ingredients ready to make this quick dessert.
400gr Nutella
300gr peeled peanuts
200gr cooking chocolate
Preparation:
Roast the peanuts for a bit and break them into small pieces. Melt the chocolate and the Nutella under steam and add half of the peanuts. Place the hot mixture in paper baskets and sprinkle with the remaining mixture of peanuts. Leave to harden in the fridge for about an hour and then serve with cool coffee. You will lick your fingers!