No Gym Or Diet: How This Woman Lost 36kg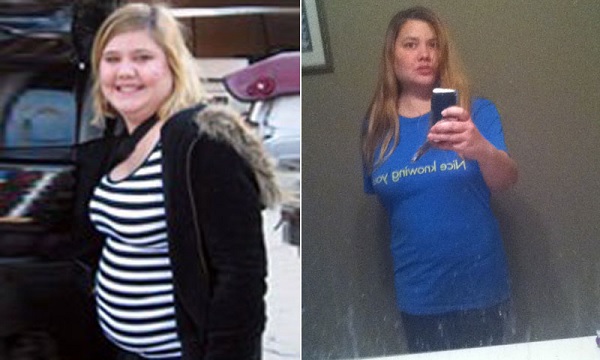 Many people have problems with obesity and excess weight. Today it is one of the biggest problems, when fast food is mostly consumed and because of work we rarely have time to exercise, therefore that energy turns into excess weight.
There are those who have been thin their whole lives and when they suddenly gain weight, they can't get used to diets and exercise that they've never taken up before.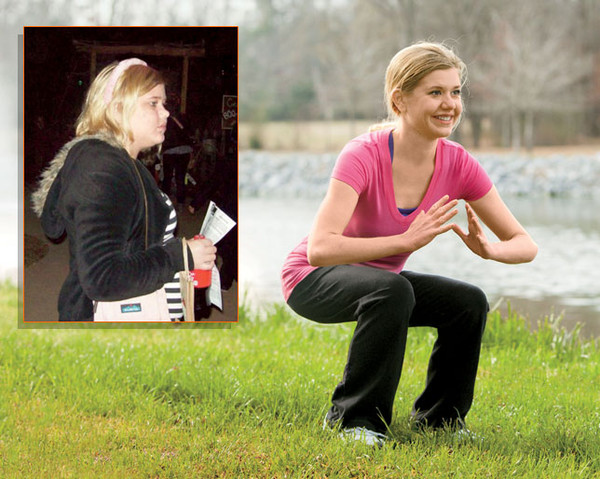 In those types of cases it's important to make your own rules and stick to them and they will benefit you in losing weight.
One such example is Sarah Dearmond who ever since her childhood days wasn't happy with her appearance and weight because she was too thin.
But, during her studies, because of the lack of physical activity and love of fast food, she gained weight and weighed 91kg, which is too much.
She then began to suffer from high blood pressure, she constantly felt tired and didn't have the energy to move or breathe.
She then realised that obesity can kill her and decided: "I want to live."
Given that she couldn't make herself go on a rigorous diet, Sarah started the transformation, setting her own 3 rules:
1. Physical activity doesn't have to be rigorous:
She about a static bike so that she wouldn't have any excuses about the weather begin bad outside and not being able to ride. This passed into habit and increasingly she exercised for longer, while she watched TV or listened to music.
2. Buying food:
To avoid temptation, make a list and stick to that list. Avoid isles with snacks or sweets, as if they don't even exist.
3. Preparing food:
Instead of the standard preparation or greasy meat, replace this with fish dipped in egg whites and roasted. The taste is amazing and it's really filling. Maybe weight loss is slow, but it's permanent. She succeeded in losing 36kg and went from 91kg to 55kg. You will notice results in the first month and you'll feel like a weight has been lifted.