How to Make Marshmallows That Are So Healthy You Can Eat as Many as You Want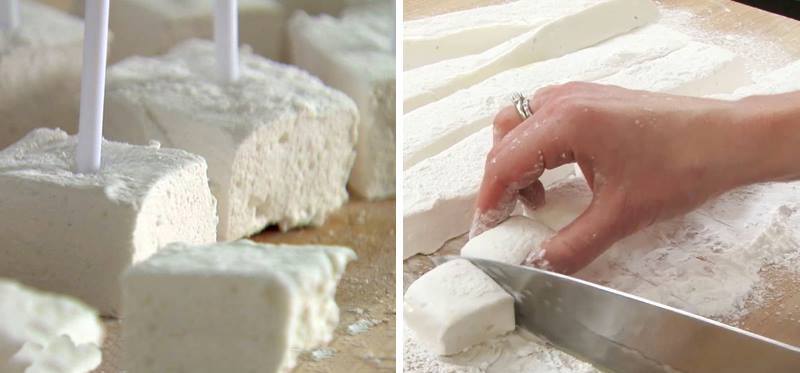 Marshmallows are one of the favorite desserts for many people, it seems that everybody loves these sugar-loaded sweets.
Regular marshmallow contains 4 grams of sugar but let's face the facts, nobody eats only one marshmallow and stops.
A cup of mini marshmallows contains even 29 grams of sugar, this is 400 calories that are empty, also that's 10 grams over the recommended daily intake of sugar.
Because of this habits, people often have obesity and weight problems. Apart from all the negative effects it causes, it doesn't provide any healthy nutrients.
The more sugar you consume there is less place for the foods such as: fruits, vegetables, and other healthy foods.
There are many scientific evidence showing that sugar is extremely bad for our health.
• Insulin resistance and diabetes
• Heart disease
• Inflated cholesterol levels
• Several cancers, such as pancreatic cancer
• Food addictions
• Teeth issues, like cavities
Today we will show you how to prepare incredibly delicious marshmallows which are 100% sugar-free. They can be prepared in two ways, coconut or chocolate version, depending what you prefer more.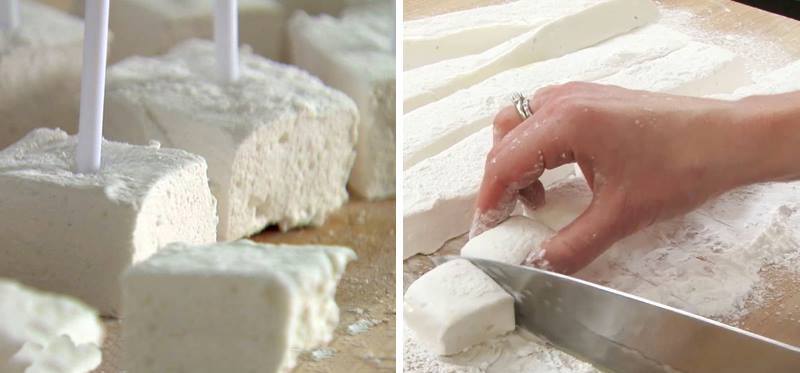 After reading this article you will never buy marshmallows from the stores.
Ingredients
• 1/2 cup honey
• 1/2 teaspoon vanilla extract
• 1/8 teaspoon salt
• 1 1/2 tablespoon gelatin
• 1/2 cup cold water
Method of preparation:
First grease the loaf pan a little bit and cover it with parchment paper, and grease it as well. Then, in a medium bowl, or a bowl with a mixer with an attached whisk, pour ¼ cup of water, and add the gelatin over it. Leave it aside to soften.
Next, add another ¼ cup of water, the salt, and honey in a small pot, and place the mixture on a medium heat. Bring the mixture to 240 degrees, With candy thermometer you can control the exact temperature.
You can also test it by dribbling a little of the liquid into a bowl of ice cold water. It should be in the candy stage of forming little soft balls when cooled in the water and taken out. It takes about 7-8 minutes to reach this temperature. Remove from the heat as soon as it's at the right temperature.
Now It's time to add the hot syrup to the gelatin mixture, you can do it with using a hand mixer on low and make sure you are careful. Pour the hot mixture in a drizzle down the side of the bowl.
After everything is well combined, add the vanilla and increase speed to high. Beat for 12- 15 minutes, or until the mixture is thick and fluffy. Scrap into the prepared pan and leave, uncovered, for 4-12 hours to dry. It's just about perfect in my climate when left overnight. Finally, just cut the squares and the marshmallows are ready to be served.
For the Cocoa version, just roll the marshmallows in a cocoa powder. For the coconut version, toast a ½ cup of coconut flakes, unsweetened, and sprinkle half of it on the bottom of the pan. Scrap the mixture and sprinkle again with the rest of the coconut flakes.
All Is left now is to enjoy.
Source: Healthy Food House