Full List of Illegal Cancer-Causing Shampoos! Is Your Shampoo on The List?!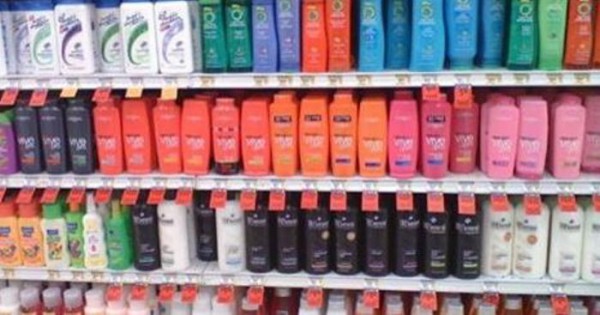 Can you imagine the fact that your shampoo can hurt you much more than just giving you stinging sensation in your eyes. Unfortunately, this hair product can be deadly.
The Center for Environmental Health, based in Oakland, California, recently conducted a study on soaps and shampoos and what they discover will definitely shock you. Alarmingly, 98 of the included products contained a potential carcinogen called cocamide diethanolamine (cocamide DEA).
Many of this companies are well known and many of us have a favorite product from the same ones, like: Palmolive, Colomer, Colgate, Paul Mitchell and many others.
Another violation of the California law was, many of the tested products which contain cocamide DEA were in fact intended for children or had a fake organic label.
Michael Green, the execute director of CEH, is explaining the fact that, many people believe that if product is being sold in a major markets, is tested for safety, but this consumers need to know that they could be doused with a cancer-causing chemical every time they shower or shampoo.
After this humiliating information of these respected companies, we all expect actions to be taken and never to happen something like this.
Many personal care products and brand name shampoos, the testing conducted by the CEH also discovered cocamide DEA in store-brand products sold at Kohl's, Pharmaca, Walmart, and Trader Joe's.
CEH also tested the falsely labeled organic products from Organic by Africa's Best for significant amounts of cocamide DEA. Moreover, the same carcinogenic ingredient was also found in a children's shampoo/conditioner from Babies R Us, and a children's bubble bath from Kmart.

We have an idea how to avoid all of these questionable products that are being sold in the stores all around us. Our suggestion is to make a homemade natural shampoo. You will definitely know what you are putting on your body and hair.
Homemade Natural Shampoo
Ingredients:
– 2/3 cup of Castile soap
– Two teaspoons of almond or olive oil
– 10- 15 drops of some essential oil
– 1/2 cup of coconut milk
Preparation method:
This process is very easy and simple. All you need to do is just place all the ingredient in a bottle and mix it good. That's it natural, toxin-free shampoo is ready for you. Just remember to shake the bottle before every use and your hair will be healthy and will look shiny and beautiful.
You can find a full list of all 98 suspect shampoos here.
Source: Healthy Food House