Does Smoking Contribute To Weight Loss Or Not?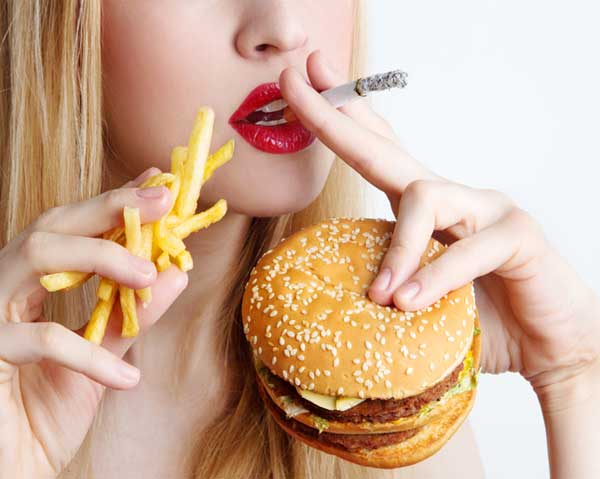 Many people think that smoking decreases appetite, but research has shown that young smokers actually put weight on three times more than non-smokers, says "Daily Mail".
This study revealed that young women smoke to control their weight, but there are no previous studies that explore whether smokers put on less weight.
Scientists at Oregon research institute observed 400 young women over two years. In the study it was observed that smokers gained more weight than non-smokers, taking into account the weight of the women at the beginning of the study, hereditary obesity and other factors. Smokers put on approximately 2.9kg while non-smokers gained only 0.9kg.
According to scientists the results proved the realisation that smoking isn't an effective strategy for regulating weight, but it raises the question of why smokers gain more weight.