A Recipe That Will Naturally Calm You Better Than Calming Tablets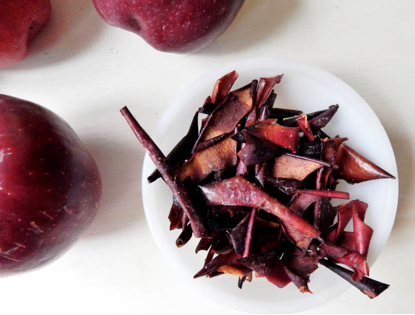 The modern way of life and the problems we face every day cause an explosion of weight in the nerves from which a growing number of people suffer.
You may notice that people are increasingly frustrated, intolerant and weak on nerves. Some of these problems escalate into constant fights, frustration and insomnia.
This natural remedy can be a solution for these problems. It's important to be persistent and consistent in use.
Recipe:
The main ingredient is dried apple peel. For this recipe you need to use a teaspoon of grinded apple peel and make two cups of tea from it.
Boil the apple peel in hot water for 5 minutes. At night, before bed, drink 2 cups of this tea. You can drink it hot or cold and you can add a little bit of honey if you prefer. It's important to be persistent and drink the tea daily.
You can use peel of sour or sweet apples and wild or homegrown, as long as they aren't sprayed.
This tea is a true elixir to rebuild your nerves and a relief from insomnia.
If you have heavier symptoms of anxiety and insomnia, in addition to this tea you should also drink geranium (Geranium macrogghizum).
It is prepared as follows: add one teaspoon of geranium to 150ml of boiling water and let it stand for 10 minutes. Drink the tea every night, cold, sip by sip, in combination with apple peel tea.