A Natural Remedy For The Treatment Of Asthma, Bronchitis, Coughs And Lung Problems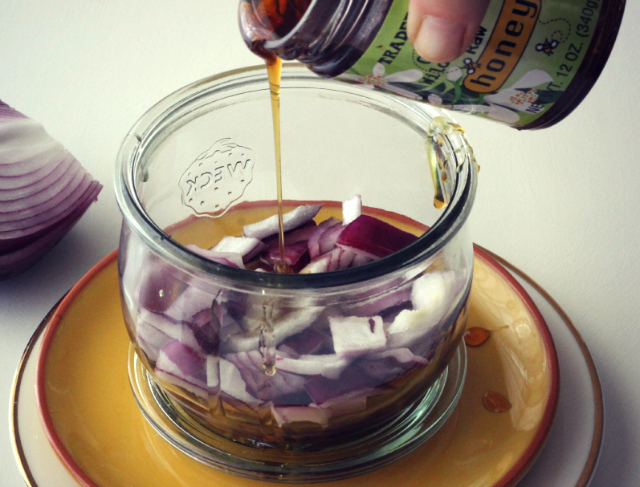 Many people have different troubles with their lungs, but the most common are asthma, bronchitis and various forms of the cough. Problems with the lungs can be caused by various infections, but also by other factors, such as allergies and of course – smoking.
We're talking about an old folk remedy for the treatment of these problems, particularly various forms of asthma like pulmonary asthma and heart asthma. This remedy was prepared in different variations by our grandmothers and according to experience many of them knew what they were doing.
Ingredients:
– ½ kg red onion
– ½ kg sugar
– 2 lemons
– 1.5L water
– 7 Tbspn homemade honey
Preparation:
Heat the sugar in a metal bowl over medium heat and stir constantly until it becomes a creamy/brown color. Then add the onion finely chopped, fry briefly and then add water. Boil everything together over medium heat until 1/3 of the water has evaporated. Then leave it to cool and add the two squeezed lemons and honey, then mix well until the mixture is completely smooth. Allow the mixture to stand and then separate the liquid from the onion and store in a glass bottle.
How to use:
Consume one large spoonful daily before every meal until you drink the whole bottle. If necessary you can make a new mix and repeat the procedure until your lungs have recovered completely. One teaspoon is recommended for children before each meal.